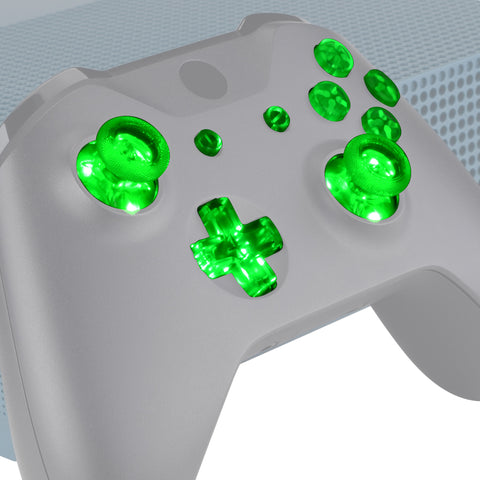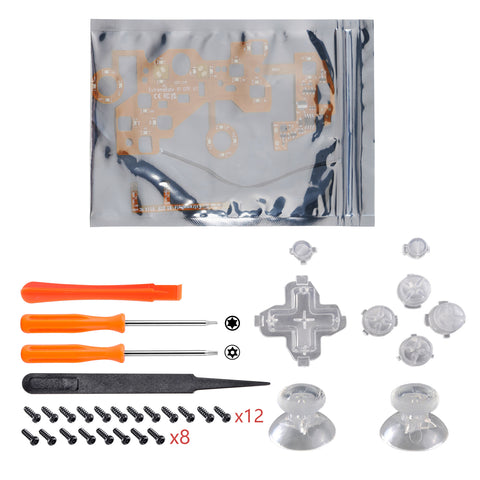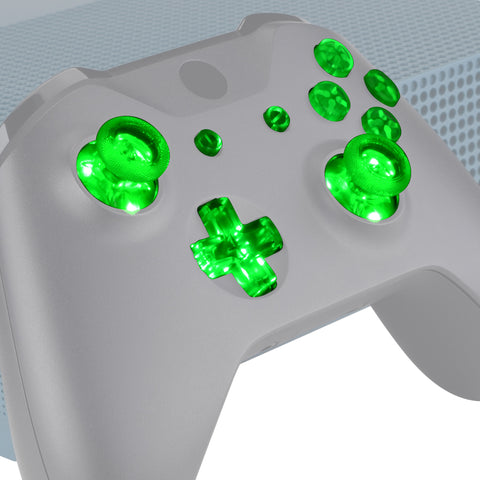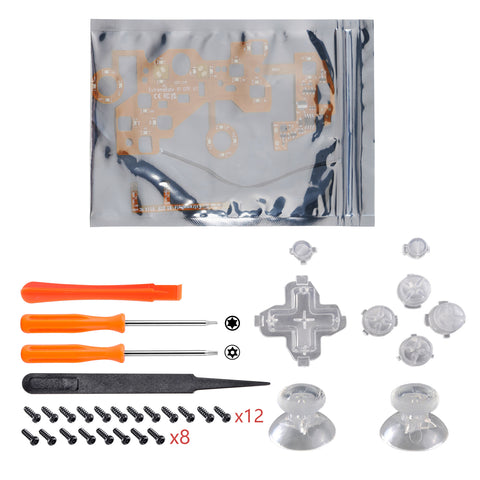 Product Feature
This is only compatible with Xbox One controller and Xbox One S controller.

Easy to install, take apart your controller, stick and plug, no soldering required.
Compatible with eXtremeRate DAWN Remap Kit.
Button control, easy to operate.
7 different colors, red, yellow, green, cyan, blue, pink, purple. And with gradient, fast blink and slow blink, there are 9 different modes.
You can mix and match your own favorite color in 7 individual button areas, or you can turn off the color of any button area at any time.
Easy for installation, open up your controller, stick and plug, no soldering required.
Package included
ExtremeRate DTF LED kit x1
Clear D-pad x1
Clear Thumbsticks x2
Clear ABXY buttons x4
Clear Start/back buttons x1
T8H screwdriver x1
T6H screwdriver x1
Screws x20
Prying tool x1
Tweezers x1
User manual x1
Notice

The controller is NOT included.
Basic hand on skills required.
This product doesn't contain any batteries.
It is powered by the controller.
The DTF Kit only supports AA battery & official play and charge kit.
If the light is dim, even doesn't work, please make sure you are using full power batteries. You can replace the batteries with new ones, or fully charge the batteries and try it again.
Video installation guide please search "ExtremeRate Xbox One DTF LED Kit" on Youtube.