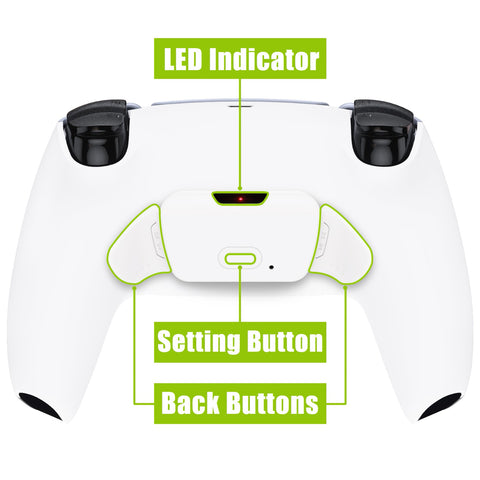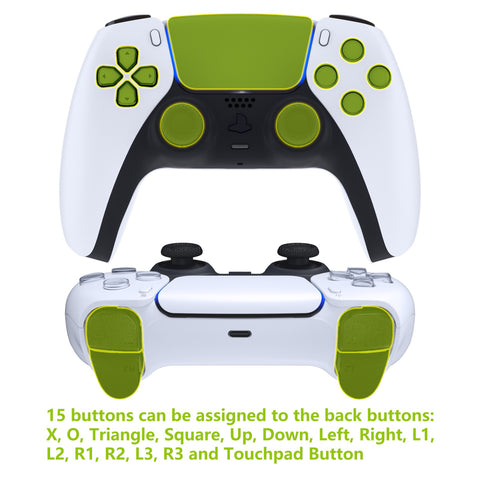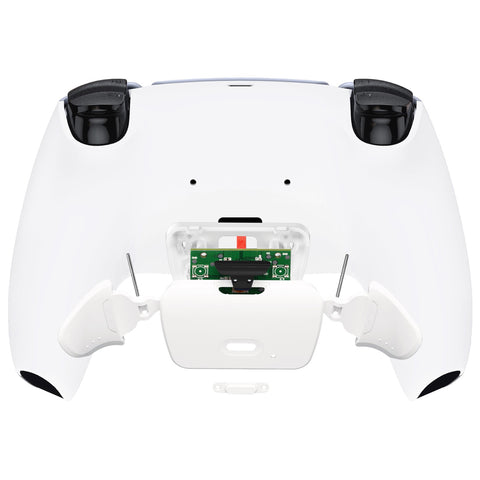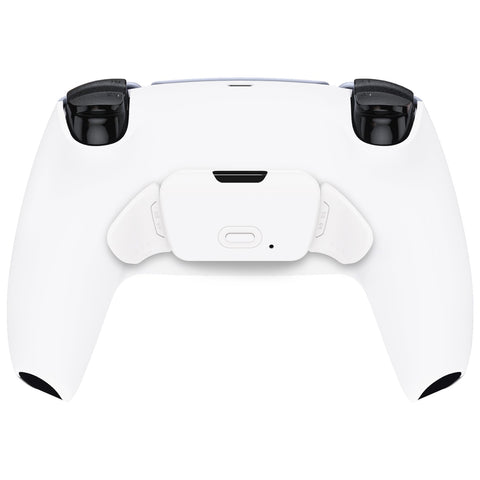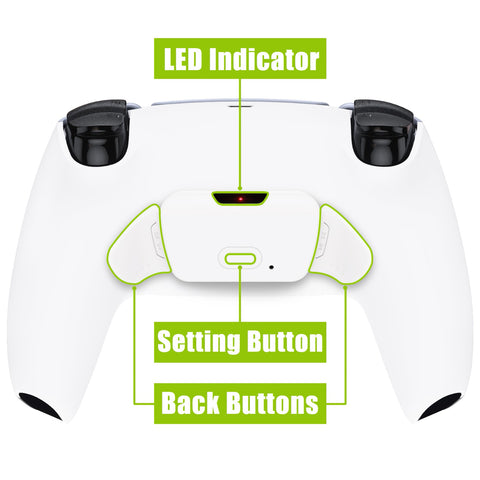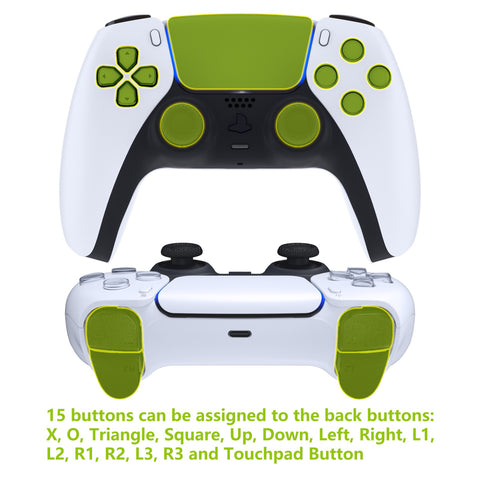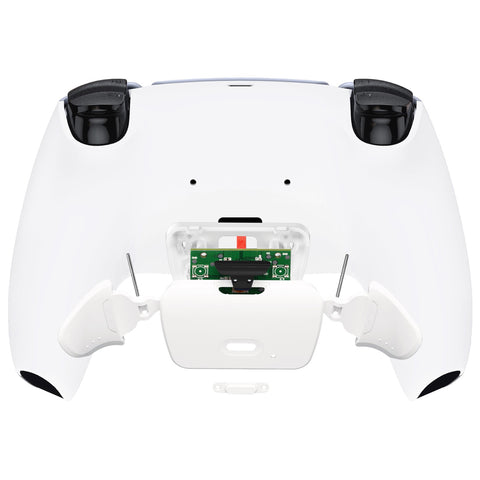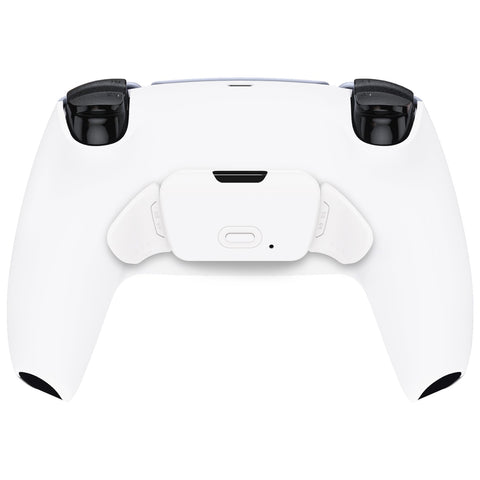 Prepared for e-Sport Tournaments
The eXtremeRate RISE 2.0 Remap Kit compatible with PS5 is an evolutionary upgrade kit that adds advanced gaming functionality to your existing controller.
The RISE 2.0 remap kit includes a remap board, 1 FPC for BDM-030 and an upgrade back shell with 2 additional ergonomic buttons attached.
With this kit you can easily turn your existing controller into a professional e-sport gamepad with an additional 2 remap buttons.
This remap upgrade solution gives you a competitive edge in Online Gaming and Tournaments, and totally legal.
You can remap 15 buttons to the 2 additional buttons which will be pressed by your middle fingers.
It's a huge advantage for you because you don't need to move off the sticks and triggers to access other buttons like face buttons during fast FPS or shooter games.
On-the-fly Buttons Remapping
Just press and hold the Set button on the back for 3 seconds to enter the button setting mode.You can activate the remap mode during the game and assign a maximum of 15 buttons (X, O, Triangle, Square, Up, Down, Left, Right, L1, L2, R1, R2, L3, R3 and Touchpad Button ) to the back buttons.
Notice
The Rise 2.0 remap kit is compatible with PS5 Controller BDM-030.
The Controller is NOT included.
Compatible with PS5 controller eXtrmeRate Led Kit & Clicky Trigger Kit.
You need to take apart your controller for installation, basic hand-on skills required.
Soldering optional. If you don't need the L3, R3 and touchpad buttons can be remapped, soldering is not necessary.
Package Included
1* RISE remap board

1* L1L2 & R1R2 FPC cable

1* Re-designed back shell
1* K1&K2 back buttons attachment
1* Prying Tool
1* Cross Screw Driver
22* Screws
Note:
 The controller and other parts are not included!